KORPORACJA VIP
INDOOR PLEATED BLINDS
Pleated blinds allow you to cover the window from the bottom or the top. You can cover any part of the window, which protects your privacy during the day and at night. They are easy to install and have a modern look.
PLEATS SYSTEM ULTIMA
Pleated blinds are available in several shapes, thanks to which they will cover almost every type of window frame. This is practically the only solution designed for windows of unusual shapes, for example, triangles, semi-circles, circles, and trapezoids. In addition, pleats are perfect for any standard window, giving the opportunity to cover any part of the window, which is especially appreciated by their users. A rich collection of fabrics, which is characterized by a variety of designs and colors, allows you to design a pleat in any room. The strongest advantage of the pleated blind is its structural flexibility, which is manifested in the fact that in addition to what was mentioned above, the pleat can be made according to individual needs and design.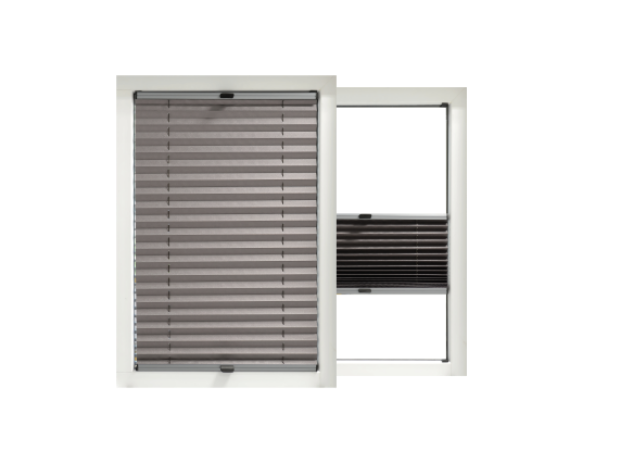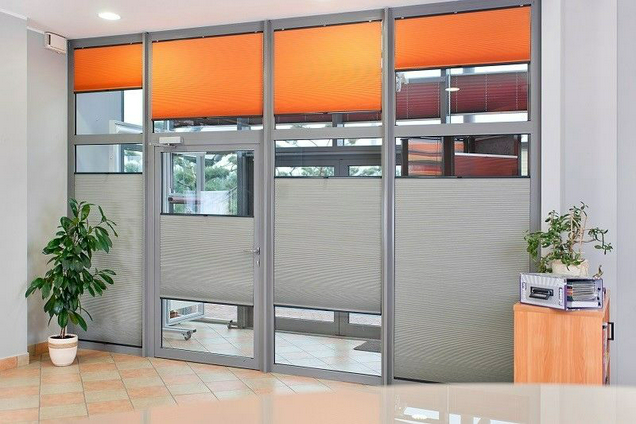 PLEATS COSIMO
COSIMO – is a manifestation of the development of pleated blinds, which results in an improved and enriched product. Our commitment to development work and suggestions from our clients has resulted in the elegant design of the product. New solutions which were introduced give new possibilities of using the pleat. COSIMO profiles come in anodized and wood-like colors.
The Maxi DN blind comes in cassette made of aluminum. It is mounted to the wall or ceiling with special brackets. An additional advantage is the use of standard fabric, thanks to which the blind can be equipped with guides.
PLEATS COSIMO SL
A modern and functional solution for a roof window. Thanks to its shape, it will work for all types of roof windows available on the market. Smart Line guides used in this system result in a proper tension of the fabric. The Cosimo SL system includes the Cosimo One system with Easy Click magnetic lock.