Our company was founded in 1991 and was manufacturing windows and spatial elements made of PVC and aluminum. At that time, we were one of the few companies in Poland that decided to manufacture PVC windows and doors based on western company profiles.
KNOWLEDGE AND EXPERIENCE
As a result of being a manufacturer for many years, we have adequate technical experience, modern machinery, and trained technical staff, which allows us to implement the most difficult investments in both PVC and aluminum systems and guarantees a high level of service.
We carry out works both in new buildings and buildings already in use, such as residential buildings, schools, banks, office buildings, sports halls, religious buildings, etc. We are wherever the investor needs high-quality products.
The undoubted advantage of our products is their longevity and the fact that they do not require painting. The perfectly smooth profile and insulated glass surface make them very easy to clean. In addition to white, our production also includes a wide range of colors of PVC profiles in a version veneered with wood-like foil, as well as painted in colors of the RAL palette with the unique Decoroc technology.
When it comes to aluminum profiles, we can make metal joinery in all colors of the RAL palette, both for the so-called cold (for indoor use) and warm (for outdoor use) profiles.
What makes Korporacja VIP different from the competition? If you care about high-class products and professional service, feel invited to cooperate with us!

Fast completion time
We always complete orders of products and services in the shortest possible time, ensuring the satisfaction of our customers.

Professional consulting
We know how to choose the best windows and doors for each building. We advise on any matter related to joinery.

High quality of products
We are manufacturing window systems for many years. We use only tried-and-tested, best construction solutions.

Three PVC profile systems
Our offer includes the following PVC profiles: Arcade system, Prestige system, Eforte system.

Warranty and service
We provide a long-time warranty on our products, and depending on the system, we also provide post-warranty service.

TCP System
The TCP system is a new construction solution based on connecting the insulating collar made of polymer material to the outer frame.
To meet the needs of Customers, we are offering a free quote preceded by taking measurements – both in residential and public utility buildings.
We work with the best manufacturers and suppliers of fittings on the market – all for the sake of the highest product quality and investor satisfaction.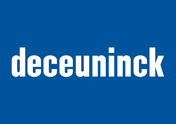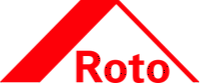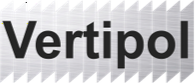 KORPORACJA VIP IN NUMBERS