Our company was founded in 1991 and was manufacturing windows and spatial elements made of PVC and aluminum. At that time, we were one of the few companies in Poland that decided to manufacture PVC windows and doors based on western company profiles. In this industry, we cooperate with one of the best producers of PVC profiles, the Belgian company DECEUNINCK, and the manufacturer of aluminum profiles, the Belgian company ALIPLAST. In our frames, we use multi-point locking fittings of the renowned German company ROTO and Romb fittings.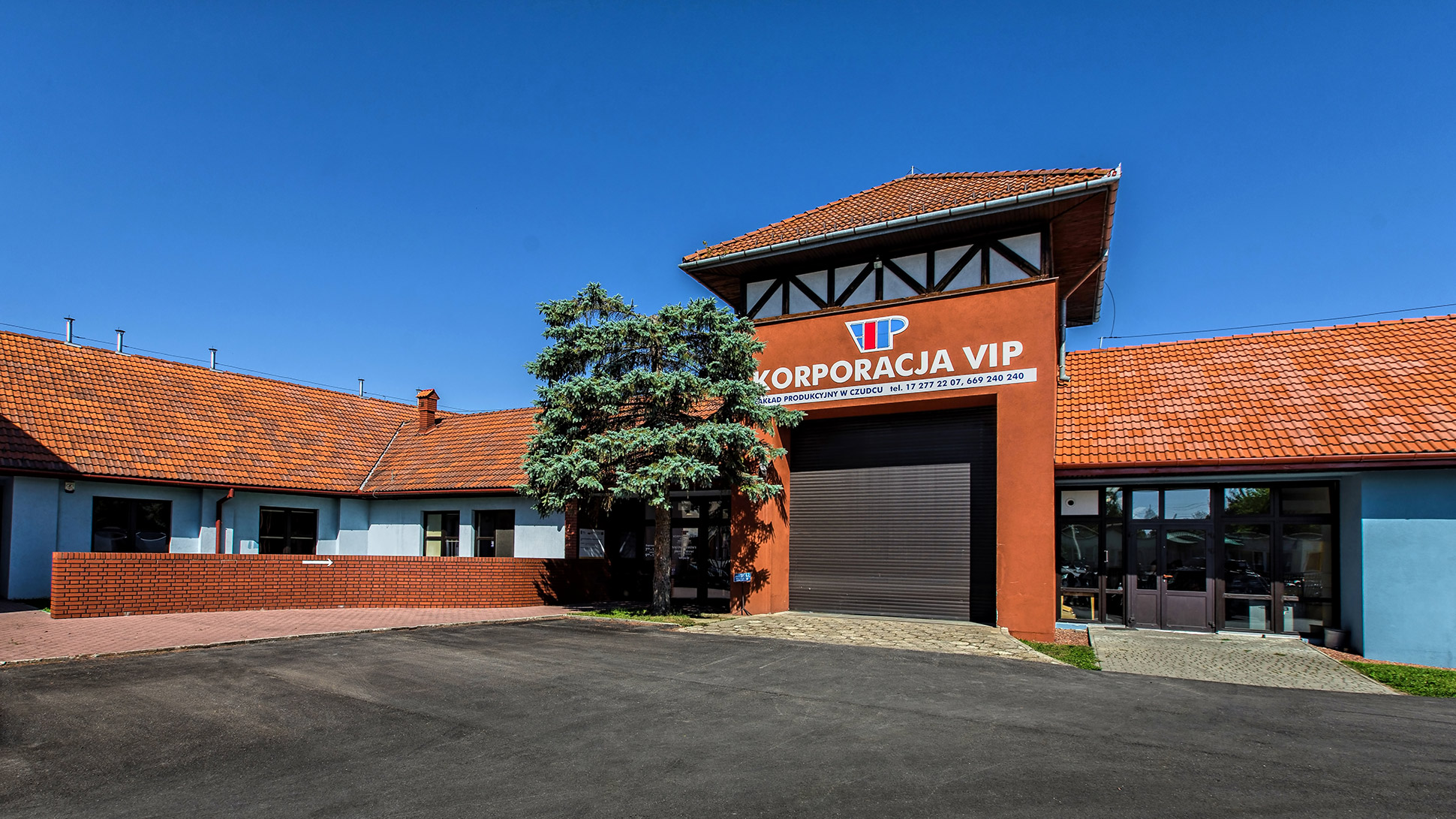 As a result of being a manufacturer for many years, we have adequate technical experience, modern machinery, and trained technical staff, which allows us to implement the most difficult investments in both PVC and aluminum systems and guarantees a high level of service. We carry out works both in new buildings and buildings already in use, such as residential buildings, schools, banks, office buildings, sports halls, religious buildings, etc. We are wherever the investor needs high-quality products.
The structure of our windows and doors based on the concept of multi-chamber profiles ensures their proper rigidity, excellent ventilation, and drainage of water as well as excellent sound and thermal insulation, which with the electricity pricing at the moment is one of the most important advantages of PVC and AL windows.
The undoubted advantage of our products is their long lifespan and the fact that they do not require painting. The perfectly smooth profile and glass surface make them very easy to clean. In addition to white, our production also includes a wide range of colors of PVC profiles in a veneered version with wood-like foil, as well as painted in the RAL palette with the unique Decoroc technology. When it comes to aluminum profiles, we can make metal joinery in all colors of the RAL palette, both for the so-called cold (for indoor use) and warm (for outdoor use) profiles.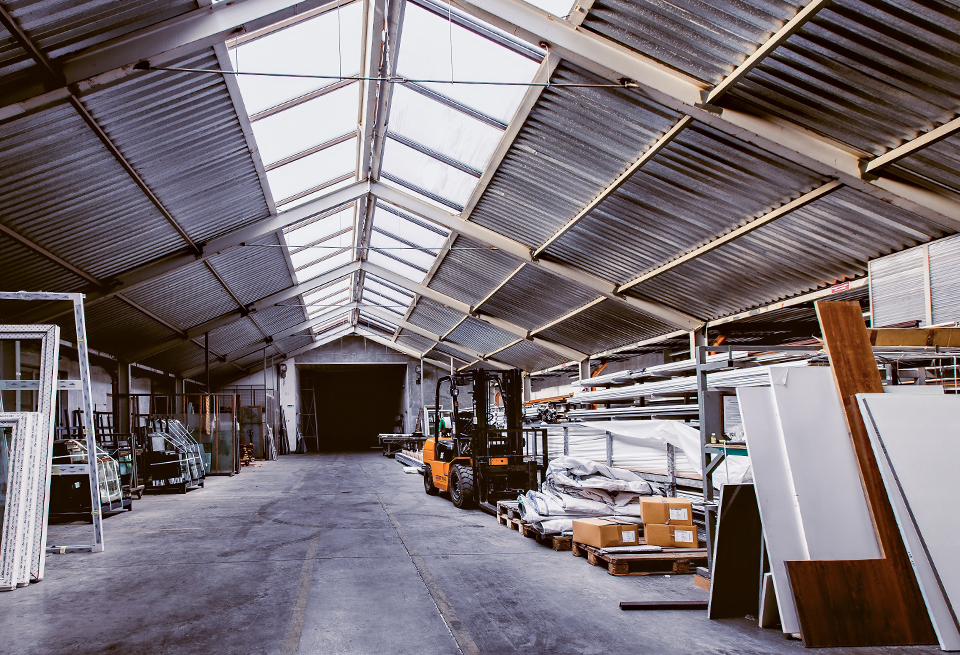 We have qualified assembly teams, which allows for a full scope of services related to the assembly and replacement of joinery along with finishing works. In our offer, you will find interior window sills in a variety of colors and made of PVC, hard foam, synthetic marble or marble conglomerate, as well as exterior window sills made of galvanized steel and aluminum. In addition, our offer includes fabric blinds with a rich collection of fabrics, horizontal blinds, exterior blinds, insect screens, and many other products related to the construction industry, in particular the window industry.
We provide a long-time warranty on our products, and depending on the system, we also provide post-warranty service. When it comes to glazing, we offer a wide range of combinations depending on the requirements of the investor.
All our products have the necessary approvals allowing them to be used in the construction industry. Thanks to our production potential, if necessary, and if required by the customer to shorten the delivery time.
During the sixteen years of our business activity, we have received many awards and prizes. One of the most important is the Golden Badge of Merit for Construction and Building Materials Industry awarded by the Ministry of Spatial Development and Construction in the year of 1995.
In 2007, we got a certificate confirming the implementation and use of a quality management system in our plant in accordance with ISO 9001:2000 in the field of design, production, sale, and installing aluminum and PVC joinery, including facades and constructions.
PUBLIC UTILITY BUILDINGS
Child Health Center and Specialist Medical Clinic at ul. Fredry in Rzeszów
Regional Ambulance Station at ul. Poniatowskiego in Rzeszów
Police Headquarters in Rzeszów
Borough Office in Jeżowe
Facilities under the jurisdiction of the Military Repair and Construction Plant in Jarosław: Airports in Glinik, Balice, Radomsko, and Dęblin. Military units in Grójec, Tomaszów Mazowiecki. Regional Hospital in Krynica
The building of the bus station in Jasło
Service and commercial facilities at ul. Obr. Poczty Gdańskiej, Dąbrowskiego, Raginisa administered by the Rzeszów's Housing Cooperative in Rzeszów
Building of the PZU Inspectorate in Łańcut and Customer Service Center in Jasło
City Hospital at ul. Rycerska in Rzeszów
Building of the Subcarpatian Office of Geodesy and Agricultural Areas at ul. Targowa in Rzeszów
Center of Culture in Siedliska
"Hibiskus" Pharmacy in Rzeszów
Scout House at ul. Helclów in Kraków
"Perła" Hotel in Kraków
RESIDENTIAL HOUSING
Council flat in the ROM II MZBM in Rzeszów
Residential buildings in Osiedle Kantorówka in Rzeszów
Residential buildings administered by SM "Nowe Miasto" in Rzeszów
Residential building in Osiedle Witosa in Rzeszów
Residential buildings that are part of the Tarnowska Spółdzielnia Mieszkaniowa
Residential buildings at ul. Cegielniana in Rzeszów
Residential building at ul. Raginisa in Rzeszów
Residential buildings at ul. Marusarzówny in Rzeszów
Residential buildings at ul. Obozowa in Kraków
Residential buildings in the Osiedle Pobitno-Południe in Rzeszów
Residential buidling at ul. Kobierzyńska in Kraków
INDUSTRIAL AND COMMERCIAL BUILDINGS
Hall H6 of the Aviation Works in Mielec
Main Warehouse of Zelmer in Rzeszów
Hall of the W-54 WSK PZL Rzeszów S.A
Brewery Building in Zabrze
"Citroen" Sales and Service Center in Świlcza
Mercedes Showroom in Rzeszów
Warehouse in Trzebownisko
Building of ICN Polfa Rzeszów S.A. in Rzeszów
Building of Kruszgeo S.A. in Rzeszów
Woodworking Plant in Biecz
Shopping and service pavilion at ul. Pułaskiego in Rzeszów
EDUCATIONAL FACILITIES
School, Pre-School and Kindergarten administered by Zespół Ekonomiki Oświaty Kraków-Zachód
Didactic and administrative facilities and sports hall of the Rzeszów University of Technology
Elementary School in Zaborów
School Complex named after A. Mickiewicz in Żołynia
Elementary School in Zwięczyca
Didactic buildings and dorms of the University of Rzeszów
Elementary School 23 at ul. J.Pelczara in Rzeszów
Elementary School No. 2 in Pstrągowa
Middle School Building in Słocin
Elementary School, Public Kindergarten and Middle School in Czudec
DISTINCTIONS AND AWARDS
Here is a list of our awards and prizes that we have won for high-quality products. We are very proud of the work of our team and the joinery that we can offer thanks to it.
RECOMMENDATIONS
We implement numerous orders for both individual and business clients. We cooperate only with the best manufacturers of joinery components.