KORPORACJA VIP
INDOOR DAY AND NIGHT BLINDS
Fabric blinds are the most universal way to protect rooms from the sun. They will work great in any type of room. They reduce sunlight to a minimum. They are also ideal for protecting the screen from solar reflections.
DN MINI (FREE-HANGING)
Fancy and decorative free-hanging day and night blind. Its biggest advantage is the control of fabric, thanks to which you can easily control the light entering the rooms. Special weaves of fabrics in horizontal stripes, allow you to dose the sun in the room. The blind can be easily installed, glued to the window profile, with the use of clips, or screwed to the wall or ceiling.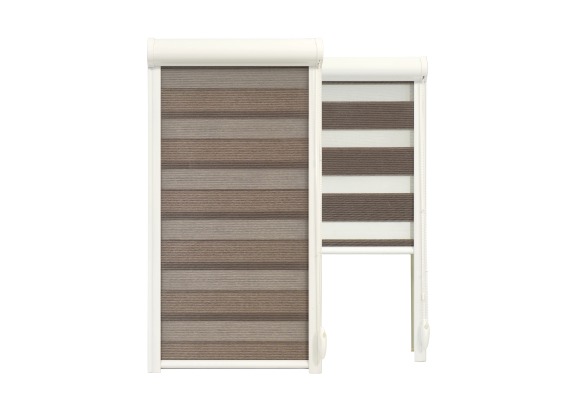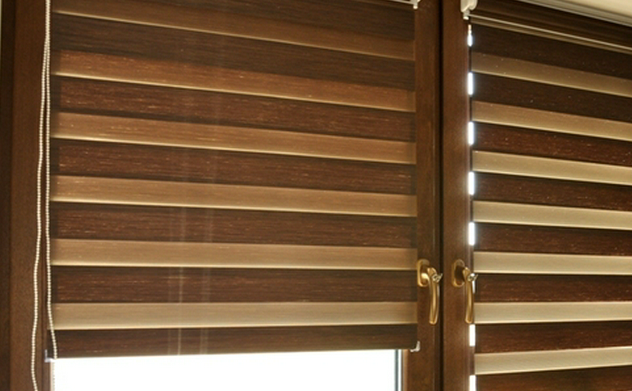 DN CASSETTE MAXI
The modern and exclusive free-hanging "day/night" Maxi blind allows us to change the mood of the interior and its appearance in a few minutes. The symbiosis of shutters and blinds allows you to freely adjust and control the flow of light according to individual needs. Thanks to the use of special fabrics (consisting of horizontal transparent and non-transparent stripes), we get a unique solution.
The Maxi DN blind comes in an aluminum cassette. It is mounted to the wall and ceiling with special brackets. An additional advantage is a fact that the blind is made of standard fabric, which means that the blind can be equipped with guides.