KORPORACJA VIP
PRESTIGE WINDOW SYSTEM
Excellent thermal insulation parameters of the Prestige system, obtained thanks to the installation depth of 76 mm, guarantee a friendly atmosphere in every interior.
The Prestige system also means unlimited ways of arrangement. Profiles of windows are available in three versions: non-flush sash, semi-flush rounded sash, and semi-flush sash with edges.
Prestige has been designed having in mind trouble-free use for many years. The weldable seal, co-extruded in the production process of the profile, was made of modern and resistant to weather conditions TPE material. It is also worth paying attention to the water drainage system from the profile, preventing the water from getting inside, and thus preventing corrosion of the reinforcements. On the other hand, the 25-mm glass notch ensures maximum overlap of the profile on the glass, and thus it's secure and stable embedment.
Prestige profiles allow the use of glazing with a maximum thickness of 44 mm and the use of effective anti-burglary fittings. The unique fastening of the glazing bead provides very good protection against burglary.
Prestige profiles are available in as many as 40 colors, including also in special Titanium foils.
6-chamber technology: great thermal insulation / value Uf =1,1 W/m2K with central seal and Uf=1,2 W/m2K without central seal.
Depth of the installation 76 mm: very good thermal insulation enabling reduction of heating costs
Glazing with a thickness of 20 to 44 mm: the possibility of using wide glazing with very good thermal and sound insulation parameters
Double installation wall for glazing: additional anti-burglary protection
Rigid, matched reinforcements: stable window structure
Fittings: many years of reliability and functionality/mounting of fittings through two walls
Two or three rebate seals: excellent thermal insulation/tightness in extreme weather conditions
Depth of glazing 25 mm: optimal thermal insulation/prevention of condensation
Holes draining and ventilating chambers
Possibility of installing additional elements: connections matched to each structure
20-degree rounding: timeless design and functionality
A wide selection: a choice of many profile geometry variants from the Prestige system/a rich palette of 40 colors of veneer, including veneers imitating aluminum coating
Integrated solutions: the Prestige system is compatible with other Inoutic systems, for example with the HST lift-slide systems or tilt-slide systems
PRESTIGE SYSTEM WITH SEMI-FLUSH SASH)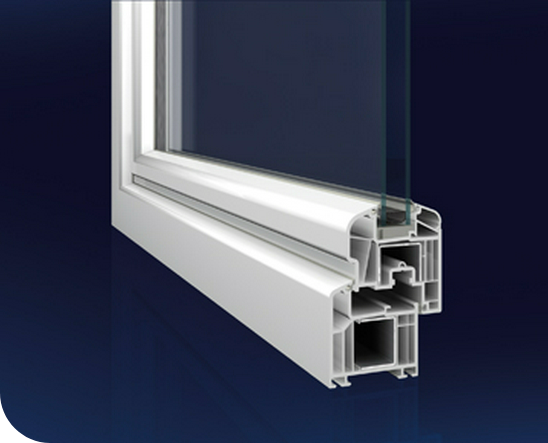 COLORS
The manufacturer of profiles offers a wide range of profiles veneered on one and both sides
DO YOU NEED PROFESSIONAL ADVICE? WE ARE HERE TO HELP YOU. CALL: