KORPORACJA VIP
ARCADE WINDOW SYSTEM
Arcade are window profile systems that, thanks to their classic shapes will perfectly work for buildings with modern and traditional architecture at the same time providing good thermal insulation..
It is the optimal combination of very good performance parameters and aesthetics.
The 5-chamber structure of the profile with a depth of 71 mm guarantees excellent thermal insulation parameters. Windows made with the Arcade profiles are definitely distinguished by modern, rounded lines. They are a distinct element of the facade and a characteristic detail of the interior. Different shapes of sashes allow you to customize the window to any architectural style.
Arcade profiles are affordable, consistent, and timeless. They are available in many different colors and two versions of the sash – semi-flush and straight.
5-chamber: optimal thermal insulation / value Uf=1,3 W/m²K
Depth of the installation 71 mm: very good thermal insulation enabling reduction of heating costs
Double installation wall for glazing: additional anti-burglary protection
Rigid, matched reinforcements: stable window structure
Two rebate seals: excellent thermal insulation/tightness in extreme weather conditions
Holes draining and ventilating chambers
20-degree rounding: timeless design and functionality
A wide selection: a choice of many profile geometry variants from the Arcade system/ rich palette of veneers
COLORS
The manufacturer of profiles offers a wide range of profiles veneered on one and both sides
ARCADE SYSTEM WITH SEMI-FLUSH SASH)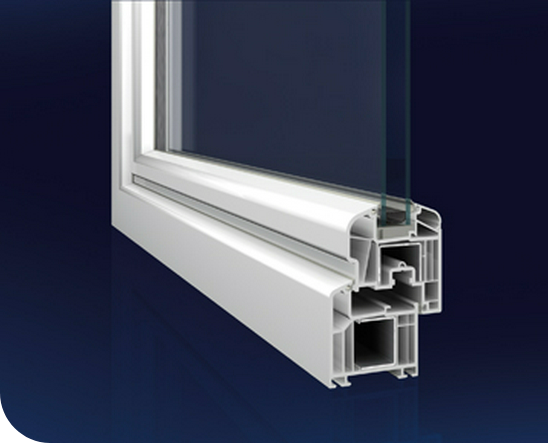 ARCADE SYSTEM (WITH STRAIGHT SASH)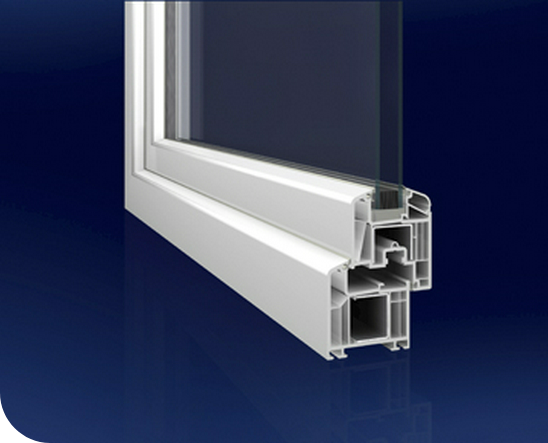 RENOVATION WINDOWS
The renovation profile enables easy and clean installation of windows in buildings, without interfering with old window frames. The minimum height of the frame ensures additional light in the room, maintaining maximum insulation values. Two sash options – flat and semi-flush, as well as a wide selection of masking profiles, significantly increase the aesthetic value of the window.
Lead-free profile
Depth of the installation 71 mm – 5 chambers
Options: non-flush sash and semi-flush sash
KOMO Certificate (Netherlands) – for PVC profiles
"Class S" Certificate (Italy) – for the mix from which the profiles are made
CSTB Certificate (France) – for PVC profiles
ATG Certificate (Belgium) – for PVC profiles
Built-up height 104 mm
Unique, two point glazing bead
Glazing width 24-40 mm
Thermal insulation of the profile: Uw = 1,29 W/(m2·K)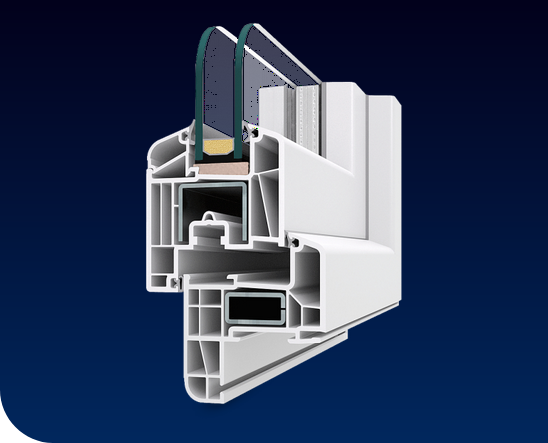 Reinforced with galvanized steel
Closed steel reinforcement in the frame and open in the sash
While profiles reinforcement of 1,5mm in the frame and sash
Color profiles reinforcement (1,5 mm frame; 2 mm sash)
Optional reinforcement of NAZ65 sash making large constructions possible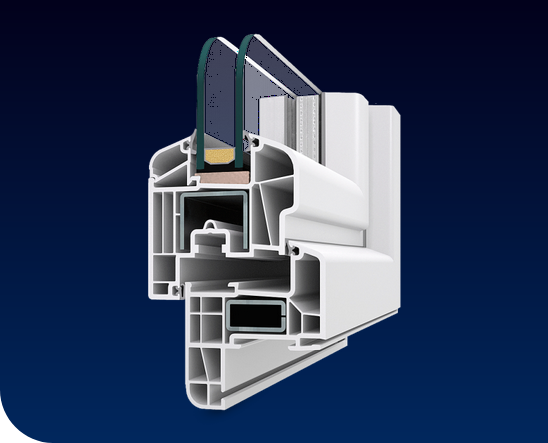 TITAN FITTING FROM SIEGENIA
Rotary mushroom cam
Micro ventilation system
Sash lifter
Wrong handle position lock
Security striker plate (R, RU)
Possibility of reinforcing up to RC2 class
Standard aluminum handle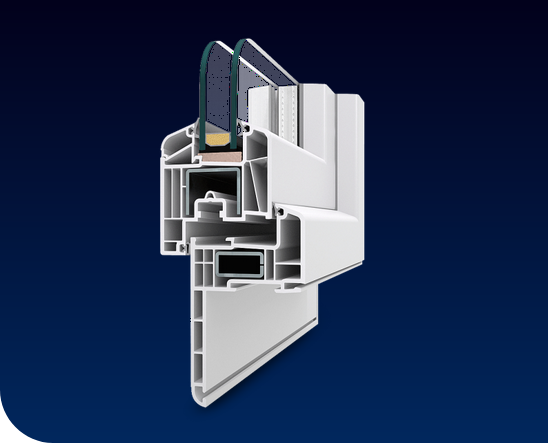 Aluminum bar in the glazing unit
Standard glazing unit Ug = 1,1 W(m²·K)
Single and double chamber units